Recent News From
All Categories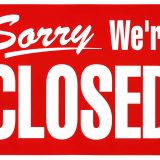 That's the question now, isn't it? How are you doing? And it is a...
Popular News
All Time
The Armstrong Isaacs Bursary Awards 2019

Prince's Trust Cadets Complete Scholarship Initiative with L3Harris Technologies

Life as a Pilot

Bristol Groundschool Welcomes British Women Pilots' Association Scholarship Winner

Sinking-in-the-Marsh is in lockdown. But first, how are you? – Tad Higher

British Women Pilots' Association 2016 scholarships awarded

The Armstrong Isaacs Scholarship was set up some years ago with legacies bestowed by David Armstrong, an original member of the Ultralight Aircraft Association, later the Popular Flying Association...